Beamsplitters

【Brief】:

Place of Origin: Shanghai, China (Mainland)

Brand Name: MFlaser

Application: The high-power frequency-doubled laser system

Wavelength: 532nm 1064nm

Laser power: 1000w up

Optical design: R≥99.5%@1090nm&T≥99%@1070nm R≥99.5%@1070&T≥99%@1050nm

AOI: 15°/ 45°

【Series】:Laser optics
Product Description
MFLaser can design and produce high damage threshold optical components for almost all types of high energy laser applications.
In the high-power frequency-doubled laser system, the fundamental frequency light (1064nm) high-reflection, frequency-doubled (532nm) high-transmitting multi-frequency beam splitter is one of the important components, and has been successfully prepared with high performance. HfO2/SiO2 frequency doubling beam splitter.
Please email us your specific requirements and we can customize the products for your applications.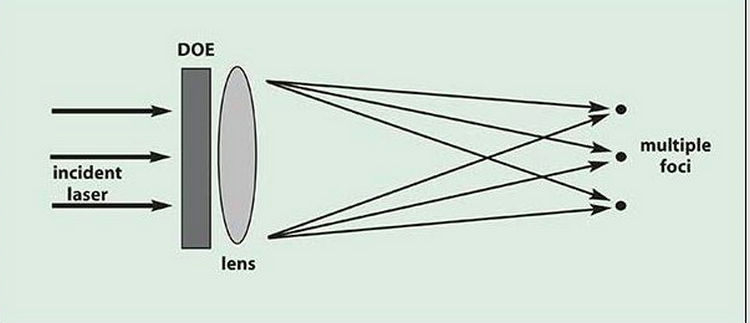 Parameters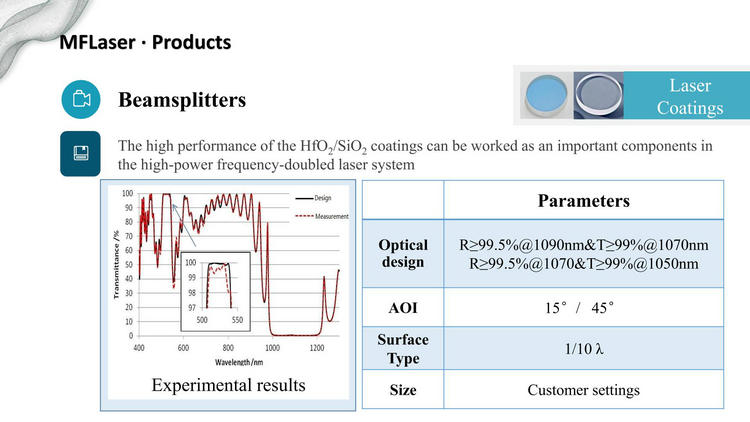 Applications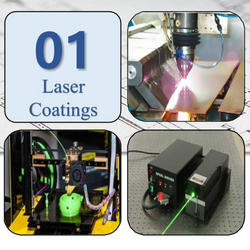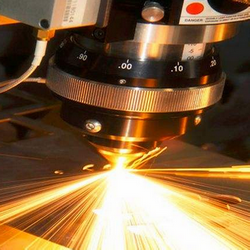 > Laser Cutting
> High Power
> Laser Marking Machine
> .. Many More
Technology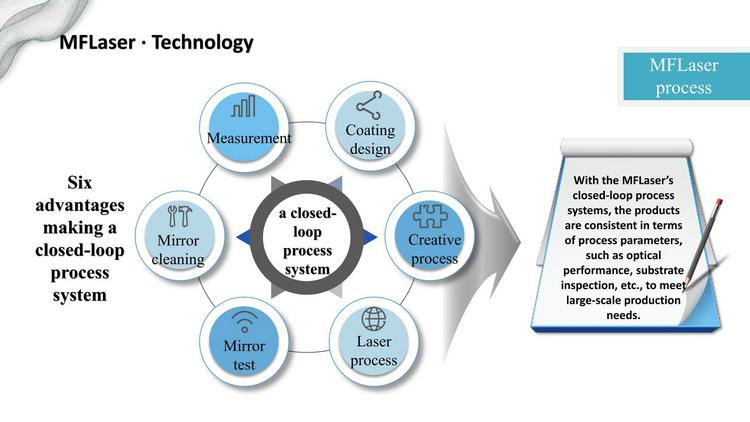 Our Company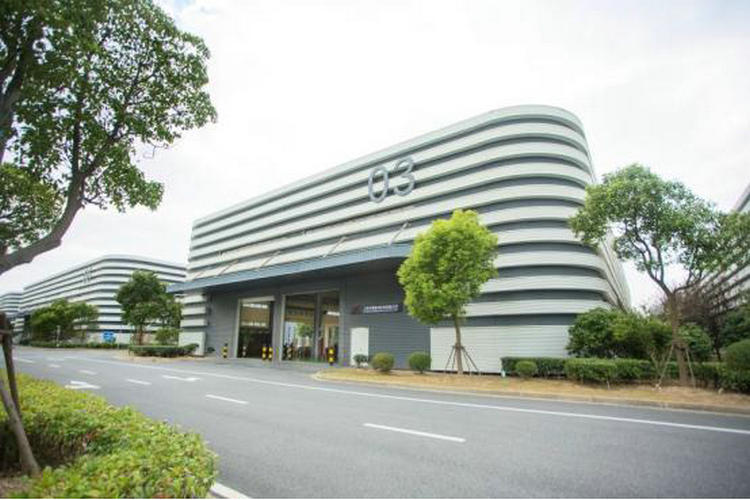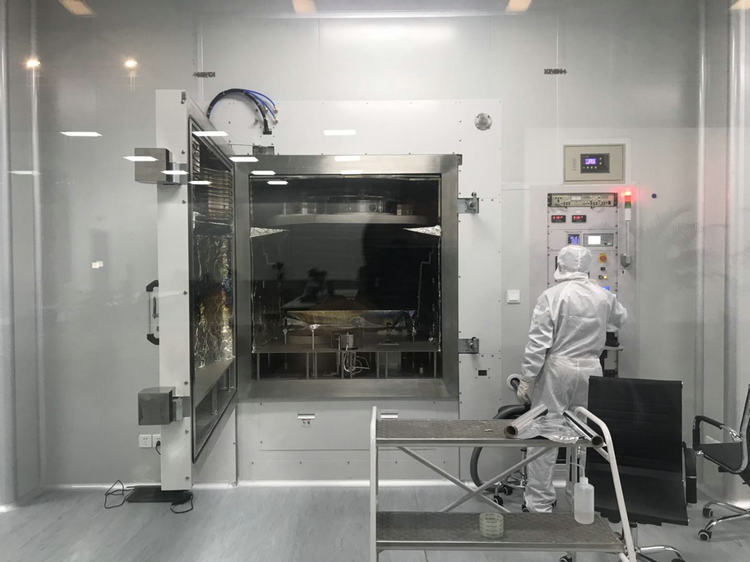 Related Products